---
Chabad-Lubavitch Molestation and Child Abuse
---
Chabad runs a large network of Chabad schools in the USA and other countries. The objective of these Chabad schools is to make money. These Chabad schools are also a front for the illegal operations of the Chabad organization. The objective of these Chabad schools is NOT to provide a good Jewish education to its students. The people working in these Chabad schools are ususally not qualified as teachers. The objective of these Chabad schools is NOT to provide a safe environment for its students. Child abuse is rampant at these Chabad schools.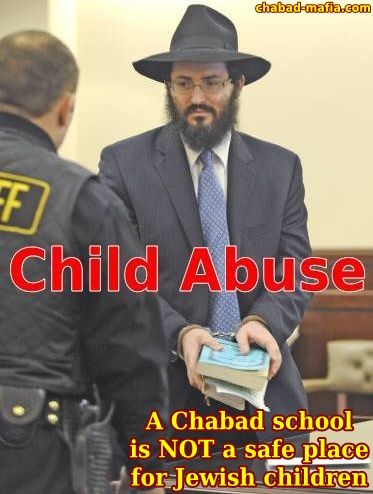 ---
A Chabad school is NOT a safe place for Jewish children
---
Chabad Molestation Scandal (June 07, 2007). I was fifteen. He, the older mashpia-bochur - me, the young naive lesser religious, grossly convincing me as my mashpia not to run after chix and to study with him and become really really close to the rebbe... he did this b'tur mashpia mitam hayeshiva. He was 20. The other rabbi, Rabbi Dovid Wakser of Crown Heights did it first when I was 12 1/2. He is still molesting teenagers. they are still hurting others. I want them exposed.
Source: http://failedmessiah.typepad.com/failed_messiahcom/2007/06/chabad_molestat.html
Another Chabad Molestation Scandal (June 11, 2007). This one involving an 11 year old boy molested at Camp Gan Israel in Montreal 25 years ago. His alleged abuser, a camp waiter (a position given to yeshiva students) went on to anally rape boys at knife point in Long Beach, California. The alleged rapist abuser now lives in Betar, Israel.
Source: http://failedmessiah.typepad.com/failed_messiahcom/2007/06/another_chabad_.html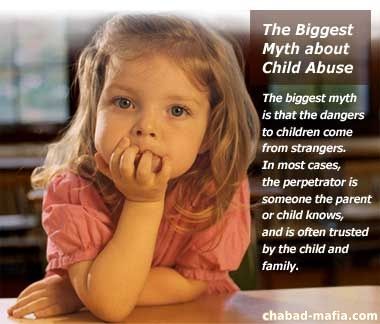 Another New Chabad Sexual Abuse Scandal (June 21, 2007). Recently, within the last week. A Chabad cheder in a haredi town not that far from Jerusalem or Tel Aviv. A 13 year old boy molests more than 10 younger boys, leading them into the bathroom and groping them. The administration of the school is notified. The principal warns the molester - you do this again, you get thrown out of school and we call the police. The school does not tell parents or arrange counseling for the victims - or for the molester. Less than two weeks later the molester is caught abusing in the school again and is expelled or suspended from school. It is unclear if police are called. Parents are not notified. No counselors are brought in. I told a parent of two of these victims, boys under 9 years old, that he needs to get them counseling and that he should be prepared to have them in therapy for a long time, perhaps for years, if necessary. This molester was allowed to remain in school. Parents were not consulted. And, it seems, even now police have not been called. I used to think Chabad was better than most Orthodox groups when it came to handling abuse and molestation. I no longer believe that.
Source: http://failedmessiah.typepad.com/failed_messiahcom/2007/06/the-newest-chab.html
Chabad Motto? If At First You Don't Succeed, Sue the Victim (June 21, 2007). A Chabad man serves as the hazzan of a Chabad synagogue. Several years ago, outside another synagogue after a community event, the Chabad hazzan sexually assaults a woman who is a member of the Chabad synagogue. He is eventually arrested and pleaded guilty to a misdemeanor charge of lewd conduct. He is sentenced, serves a very brief time, is given probation and community service. Meanwhile, the victim civilly sues Chabad, in part because she claims Chabad sheltered the hazzan. Now Chabad has sought a judgment against the victim for more than $175,000 in attorneys' fees, and a judge is about to grant that. The Chabad? Las Vegas, Nevada. The Rabbi? She Harlig. The hazzan? Michael Segelstein. As Jewish Survivors notes: Rabbi Harlig is attempting to sue a rape victim for attorney fees. This is a rape victim of a convicted sex offender who is on the national sex offender list. Immediately after the arrest, Rabbi Harlig falsely claimed this victim - who worked in the synagogue's kitchen - was not Jewish. She went to the RCA's beit din. They investigated and found Rabbi Harlig's claim false. The woman is the daughter of a Jewish holocaust survivor from Vienna, Austria. The beit din issued her a document verifying her Jewishness. But, during the time the beit din was investigating Rabbi Harlig's false claims, this woman's teenage son - a very active synagogue goer and participant - was forced to sit in the back of the synagogue. He was banned from receiving aliyot or leading services. And he was shunned by other members, as was his mother, apparently at the direction of Rabbi Harlig. And the man who attempted to rape this woman? He is a proud member of Chabad to this day, leading services and fully participating in synagogue life. A double standard? You bet it is. And that double standard is sanctioned by and orchestrated by Chabad-Lubavitch.
Source: http://failedmessiah.typepad.com/failed_messiahcom/2007/06/chabad-motto-if.html
Rubashkin Son-In-Law Arrested For Child Sexual Molestation - Chabad Rabbi Allegedly Molested Boy At School, JCC (October 1, 2008). Rabbi Yaakov Weiss, 28, is rabbi of Chabad of Colonie near Albany, New York. His wife is Rosa Rubashkin, Sholom M. Rubashkin's daughter. Weiss moved from Postville to the Albany area in 2004: "Weiss, who adheres to a missionary branch of Judaism know as Chabad-Lubavitch, moved to Colonie from Iowa in 2004 with his wife Rosa and an infant daughter. Soon after arriving in the Capital Region, Weiss founded the Chabad of Colonie and the Chabad Hebrew School. He has been outspoken on the issue of public religious expression."
Source: http://failedmessiah.typepad.com/failed_messiahcom/2008/10/rubashkin-son-i.html
Another child accuses Loudonville rabbi of sexual abuse (October 7, 2008). ALBANY - Another child has accused a local rabbi of sexual abuse, city police said today. Police spokesman Det. James Miller said the 13-year-old boy was identified as another alleged victim of Rabbi Yaakov Weiss, 28, of Loudonville, during the initial investigation of a referral from the New York State Child Protection Agency. Weiss, rabbi at Chabad of Colonie and founder of the Chabad Hebrew School, was charged Sept. 29 with several counts of sexual abuse and endangering the welfare of a child for alleged incidents involving another 13-year-old boy as a result of the initial referral. The latest allegations involve an alleged incident that occurred in June on Whitehall Road, Miller said. Weiss was charged with second-degree sexual abuse and endangering the welfare of a child this afternoon in response to that allegation and was arraigned in City Criminal Court.
Source: http://www.dailygazette.com/news/2008/oct/07/1007_rabbi/
---
Top Doc Scared Off Panel On Rabbinic Sex Molesters (September 10, 2008).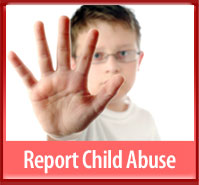 A prominent Orthodox rabbi and psychologist has been intimidated into quitting as head of a just-formed task force dealing with rabbinic sex abuse of minors, organized by Assemblyman Dov Hikind this week. Dr. Benzion Twerski told The Jewish Week Wednesday that he was quitting the task force because "I was prosecuted in the street for daring to join such a venture." "To protect myself, my family, and reputation, I decided to withdraw from this project," he wrote in an e-mail as the paper was going to press with a story announcing Hikind's formation of the task force. "From this point, I am avoiding participation in any forms of public service. Public life is not for me."
Hikind, a Brooklyn Democrat who represents Borough Park and Flatbush, deplored Twerski's abrupt departure from his new panel. "He was basically forced to resign," said Hikind. "He was literally put against the wall, and he felt he had no choice. We'll get somebody else who's very respected. But that's not the point. The point is they got to him, they threatened him." But he added: "Anything that contributes to apprehending the bad guy and helping the victims, we need to do - period, end of the story. That's my position. I have a new perspective because I've taken a close look, because I've spent almost four weeks now listening non-stop to horror stories, and then I'm told by people today who met with me, 'Dov, it's worse than even you think right now.' I said, 'what?'"
Source: http://www.thejewishweek.com/viewArticle/c36_a13404/News/New_York.html
---
More information about abuse by Chabad Rabbis is exposed everyday!
Jewish Survivors of Sexual Violence Speak Out - Blog for and about Jewish Survivors of childhood sexual abuse, survivors of sexual assault, rabbinical sexual misconduct and those who care about them.
The Awareness Center .org - Alleged and Convicted Sex Offender Registry - Clergy Abuse: Rabbis, Cantors & Other Trusted Officials. "Thou shalt not go up and down as a talebearer among thy people; neither shalt thou stand idly by the blood of thy neighbor" (Leviticus 19:16).
---
If you love your children, do NOT put them in a Chabad school!
---
Contest: A $100,000 US Dollar prize will be paid to anyone who can find even one respectable Israeli Rabbi who says that Chabad is Jewish.
You will never find any such Rabbi, but try to find it anyway as an educational exercise if you still think that Chabad is Jewish.
!!! CHABAD IS BAD FOR THE JEWS !!!
!!! JUST SAY NO TO CHABAD !!!
---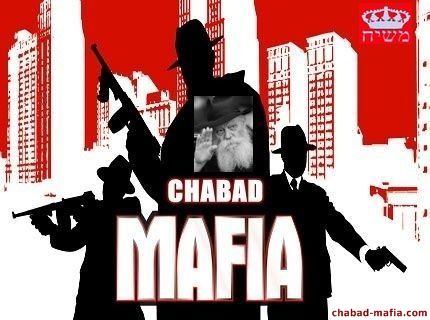 Disclaimer: Please conduct your own investigation about the issues mentioned in this website. This website is only a brief summary of the problems with Chabad. For more information, please talk to your local community Rabbi. Also, if you really care about being Jewish, come live in Israel and study Judaism.
---
Copyright Notice: According to Jewish Law, it is a Mitzva, a religious obligation, to provide this information to every Jew in the world, in order to protect Jewish children from Chabad, and to save Jewish lives and Jewish souls from being destroyed by Chabad. Therefore, permission is granted to copy and reproduce all of the information found on this website in any form and publication, including any website or blog, and to translate it to any language. The only requirement is that you mention that the information was obtained from this website, and in the case of internet pages, please add a link back to this website.
---
Comments, feedback, and additional information about the issues presented in this website can be posted on
our facebook page
.
Is the Chabad ideology Jewish? Join our facebook group to discuss all the problems created by Chabad against the Jewish People.
Find us on Facebook ~ Twitter ~ YouTube ~ Google Plus
---
© Yehudim Neged Chabad (Jews Against Chabad)
---